---
---
Highlights der FINANZ'22
Wed. 19. January 2022, 2 PM
KEYNOTE & ROUNDTABLE

Exorbitante Staatsverschuldungen und die Rolle der Zentralbanken
Daniel Lampart, Konrad Hummler, Christoph A. Schaltegger, Fritz Zurbrügg
Programme
Thu. 20. January 2022, 2 PM
ROUNDTABLE
Globale Risiken: Was haben wir gelernt? Haben wir nun die "richtigen" Risiken auf dem Radar?
Raynald Droz, Mark Eisenegger, Jerome Heageli
Programme
---
---
Review FINANZ'20
REVIEW
Keynote History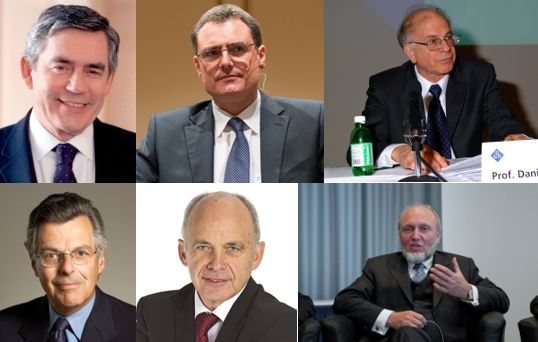 Gordon Brown, Prof. Dr. Thomas J. Jordan, Bundesrat Ueli Maurer, Prof. Dr. Daniel Kahneman, Prof. Myron Scholes, Prof. Dr. Dr. h.c. Hans Werner Sinn...
and much more!
KEYNOTE GALLERY
FINANZ'20
Videos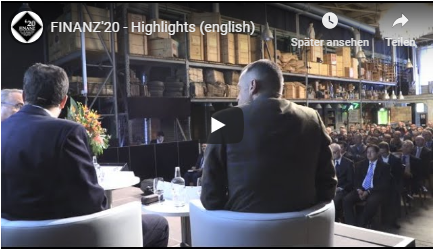 All videos of the financial fair with highlights, roundtables, interviews...
and much more!
OPEN
PROFILE
Switzerland's largest financial fair
On January 19 and 20, 2022, the 23rd edition of Switzerland's largest financial fair will take place in Halle 550 in Zurich Oerlikon. FINANZ'22 is designed solely for professional investors such as asset managers, private bankers, family offices, insurers, pension funds, etc.
FINANZ'22 will bring together traditional asset management companies and young companies from the crypto, blockchain, and fintech world, and will offer visitors just under 100 talks. These include roundtables, specialist panels, training seminars, keynote speeches, and exhibitor presentations featuring top speakers. The subject matter will encompass a whole spectrum of themes, from "Government debt mountains and the role of central banks" through to "ESG, but the right way!". As usual, leading names from the worlds of business, finance, research, academia and politics will be present, such as Dr. Fritz Zurbrügg (Vice Chairman of the SNB), Prof. Jan-Egbert Sturm (KOF Swiss Economic Institute), Silvia Ruprecht (Federal Office for the Environment/FOEN), Brigadier Raynald Droz (Swiss Army), and many more. Topics relating to the worlds of crypto, blockchain, and fintech will be discussed in the new Open Forum.