Referat Falcon Fund Management (Luxembourg) SA
Anleiheninvestments im Nullzinsumfeld
Tuesday, 21. January 2020, 13:30 - 14:15 UHR
Glaskubus I
Deutsch
Speaker(s): Patrick Fehr
---
Investments in Anleihen weisen historisch gesehen ein konvexes Rendite-Risiko-Profil auf. Das Nullzinsumfeld hat dieses Risk-Return Profil radikal verändert. Ein Anstieg der Volatilität sorgt für eine Spread-Ausweitung und damit zu einem Kursrückgang der Anleihe. In der Vergangenheit führte ein Volatilitätsanstieg, auf Grund der erhöhten Nachfrage nach sicheren Papieren, gleichzeitig zu einem Sinken der Risk-Free Rate. Dies wiederum führte zu einem Kursanstieg, welcher den negativen Effekt der Spreadausweitung wieder eingedämmt hat. Dieser implizierte Hedge ist im aktuellen Zinsumfeld nicht mehr vorhanden. Der Falcon Credit Convexity Fund ist ein long-only UCITS Fonds mit dem Ziel, die verloren gegangene Konvexität wieder herzustellen.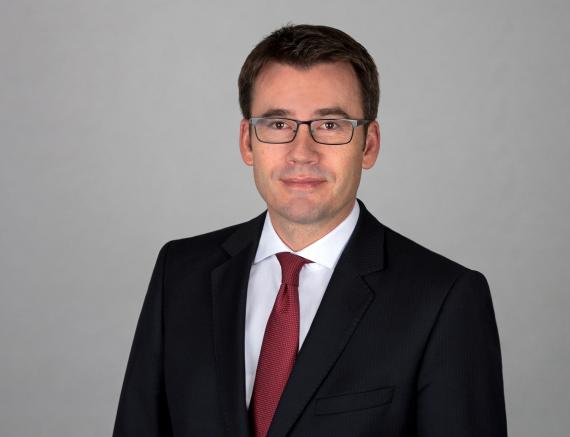 Patrick Fehr
Head Funds & Partnerships, Falcon Private Bank
Patrick Fehr ist Head of Funds & Partnerships bei der Falcon Private Bank. Vor seiner Tätigkeit bei Falcon war er Manager eines Absolute Return Fonds bei PalmCrest Capital AG. Zuvor war er Head of European Equities and Global Energy bei Credit Suisse Asset Management. Er war unter anderem zuständig für globale Rohstoffe. Patrick Fehr verfügt über 20 Jahre Investment Erfahrung und ist Certified European Financial Analyst.